Call: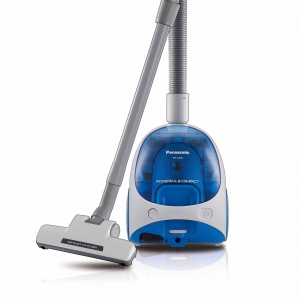 Panasonic vacuum Cleaner Repair and Service in Coimbatore
Panasonic Vacuum Cleaner Repair and Service in Ab Electronics, we offer you a minimum one year guarantee of any products been replaced or any kind of repairs undergone at Ab Electronics Service Center in Coimbatore. Further, if any fault occurs within this period of time (Guarantee period) our service technicians provide the service at free of cost.
The most common problems occur in Vacuum Cleaner are;
Suction not strong as before
Making noise while suction
Brush not working
On & Off problem.
So, feel free to call or ping us if any problems to be fixed on Panasonic Vacuum cleaner as Ab Electronics is the leading Vacuum Cleaner Service center in Coimbatore. We take our Customer complaints with genuine interest and within a short period of time, our service Engineers visit your doorstep and repair your Vacuum Cleaner with the utmost care.
Apart from servicing, we additionally check
Electrical safety in the vacuum cleaner
Checking the seals
Check the filters & hose.
After servicing the vacuum cleaner will be returned as new as a good one. We are available all 365 days. We also repair and service all home appliances like TV, Air Cooler, Mixer & Grinder, AC, Washing Machine, Oven, etc…